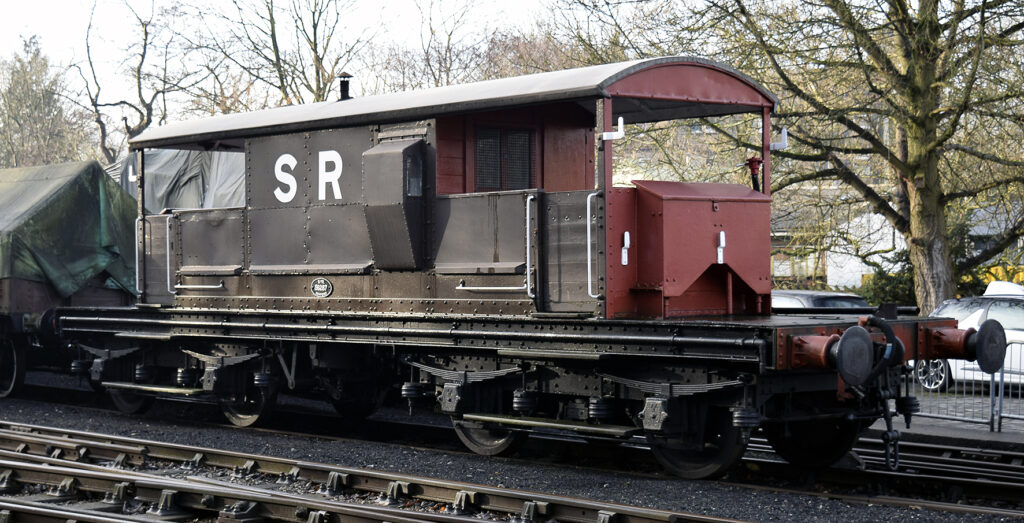 This brake van is one of 25 built by the Southern Railway in 1936.
They were primarily designed for use on fully-fitted goods trains, for which the vans had vacuum brake equipment.  The design utilised a shortened version of the standard carriage under-frame but used standard carriage bogies.  This provided the vehicle (and the guard) with an extremely smooth ride at speed.  They generally became known as 'Queen Marys'.
These vans remained in general use until the mid-1970s.  56287 was purchased in August 1976 by the Society to provide passenger rides at the Society's Dinting Railway Centre and moved to Ingrow in 1990.  It may occasionally be seen working on demonstration goods trains on the KWVR.