PARTNERS
KEIGHLEY & WORTH VALLEY RAILWAY

The Keighley & Worth Valley Railway is a unique 5-mile branch line railway set in the heart of West Yorkshire, running heritage steam and diesel trains from the industrial landscape of Keighley to the stunning Brontë Country of Oxenhope.
There's plenty to keep you busy at the Keighley & Worth Valley Railway, whatever the weather. Experience the sound and smell of a steam railway, five miles of heritage railway to journey along and six individual stations full of character. Take a steam train or heritage diesel, and experience the delights of a journey where former industrial landscapes blend into the countryside and moorland – the heart of Brontë country.
VINTAGE CARRIAGES TRUST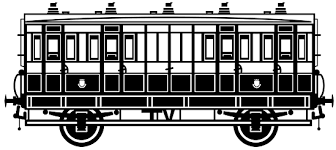 The Carriage Works Museum is home to the Vintage Carriages Trust – a charity which prides itself in restoring and caring for a collection of historic railway carriages, along with three small locomotives and a railbus.
Come and experience how passenger travel was from the Victorian era to the 1950s! You can learn about the social changes rail travel has promoted over the last 150 years with audio and visual presentations, displays of historical railway artefacts and beautifully restored carriages.