In June 1947, the Manchester Corporation Gas Department ordered a four-wheeled saddle tank locomotive from Andrew Barclay, Sons & Co Ltd of Kilmarnock for use at their Bradford Road Gas Works.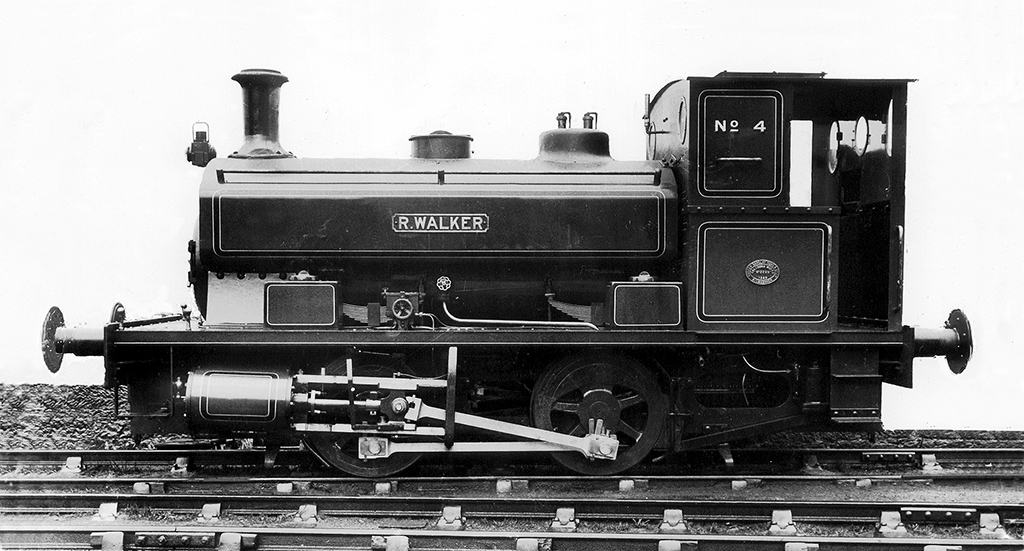 Completed in early 1949, the locomotive was built to a standard Barclay design, albeit with some additional extras.  These included cupro-nickel boiler tubes, large diameter buffer heads, and a cab backplate and brake-handle casing.  These and other extras increased the price from £3600 to £4005.
Named R Walker, No. 2258 worked at Bradford Road for the next twenty years, the only noticeable modification being larger windows fitted to the front of the cab.
The North West Gas Board donated the locomotive to the Society in 1970 and arrived at the Dinting Railway Centre in June of that year.
Renamed Tiny, in recognition of its diminutive size and the nickname of the GCR 2-8-0s that had been a common sight around Dinting, 2258 was steamed occasionally over the next four years until boiler repairs became necessary.
These repairs, and a repaint into a livery typical of the Great Eastern Railway, were completed in 1981. The engine was used on brake van rides for visitors to the Railway Centre, where it had the distinction of being the last engine to operate before its closure in 1990.
Following the move to the KWVR, the engine was used occasionally until its boiler certificate expired in 1991.
The engine is currently on display in the museum and awaits major firebox repairs before it can operate once more.