Autumn travels for the Coal Tank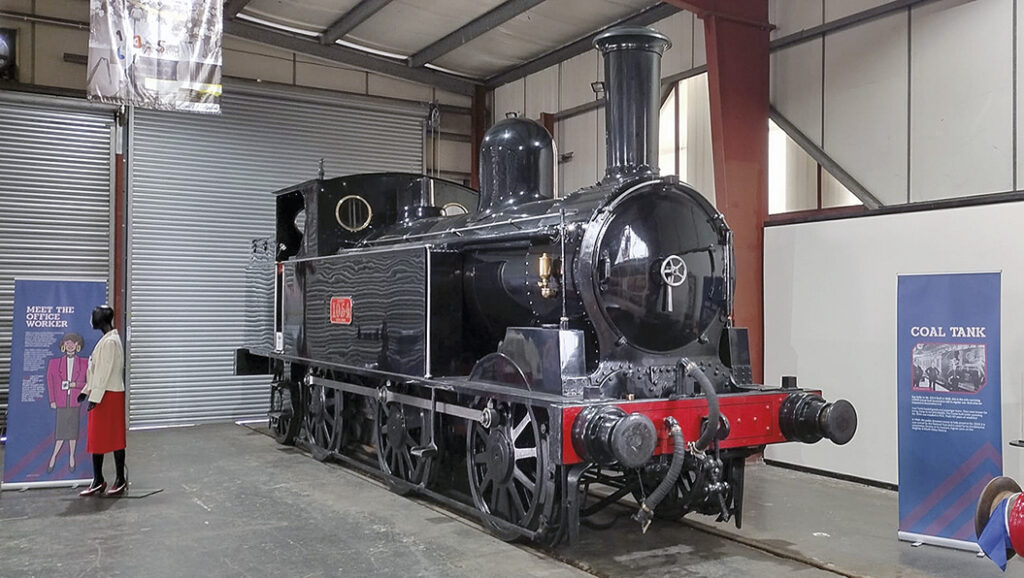 The Coal Tank has recently been on exhibition at the Crewe Heritage Centre as part of their Crewe Works 180th anniversary event. It is interesting to note that this engine was built 135 years ago in No.4 Erecting Shop, which was situated about 100 yards from where the engine can be seen in the photo (courtesy of Graham Allen).
1054 will then visit the Pontypool & Blaenavon Railway in South Wales for their Gala weekend on 8th, 9th, 10th September 2023. For this event the engine will be working alongside Furness Railway No. 20, the oldest operational locomotive in the UK. It is a return visit of 1054 to Blaenavon, This is the place where J M Dunn – who instigated the appeal to preserve the Coal Tank in 1960 – was the senior locomotive fitter during the late 1920s. The engine had also worked from nearby Tredegar and Abergavenny during its life, so It is apt, therefore, that it will be back operating over a route which holds many ties to its history.
Following the visit to Wales, 1054 will return to Crewe, before moving to the Mid Hants Railway (the Watercress Line) for their gala weekend between the 6th and 8th October. The engine will then return to Crewe for exhibition, until it moves back to Ingrow in November.